Your Shopify Partner Barcelona for your SEO on Shopify
Improve your Shopify SEO with Shopify Partners
Do you have an ecommerce business and would like to sell more with Shopify? Do you want to rank better but you are not an
SEO expert
? Or maybe you do know about positioning, but you're too busy: Campaigns and launches, web product management, orders, customer service, etc. So it is normal that you do not have time or desire to apply a good SEO strategy for your online store. The bad news is that your competition is doing it… and taking away traffic and sales that could be yours. The formula is simple: the worse the positioning, the less visibility; the worse the visibility, the less traffic; and the worse the traffic is, the less sales. So, let us ask you a question: Wouldn't you like that, while you take care of your offline business, a Shopify Partner
expert in SEO
can take care of your Shopify SEO and boost your sales?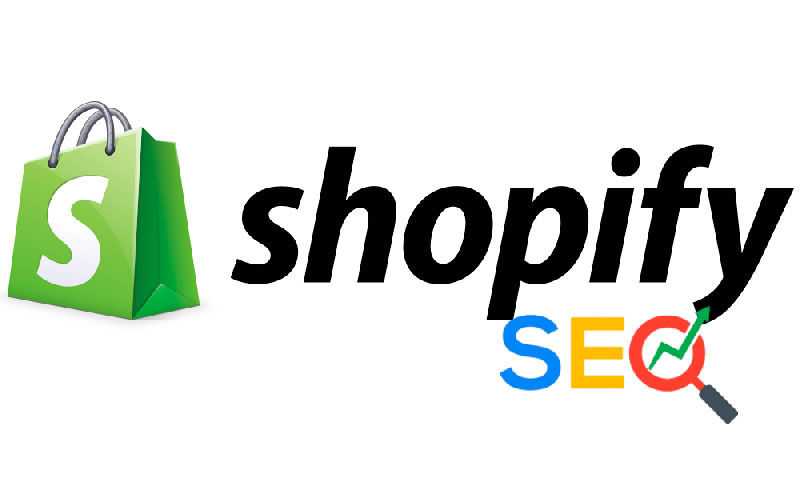 Precisely,
at Maktagg we are Shopify Partners experts in SEO for ecommerce
. We've already been helping many businesses on Shopify for years to appear above their competitors, with all that that entails (remember the formula from before). Will you let us help you too? Alright, let's start at the beginning!
Applying SEO in Shopify for your online commerce means resorting to a series of techniques, strategies and actions to make your page appear in the first results of Google, above your competitors.
For example, get your Shopify website where you have headphones for sale to pop up when a user searches for "headphones" on Google.
And, by the way, this can be done without investing in Google advertising.
Yes, paying for ads in the search engine will make your page have a high probability of appearing in the first positions (although there are several factors that influence this).
However, the disadvantage of Google ads is that, when you stop paying, your page will no longer appear in those top positions for which you have paid (goodbye positioning…).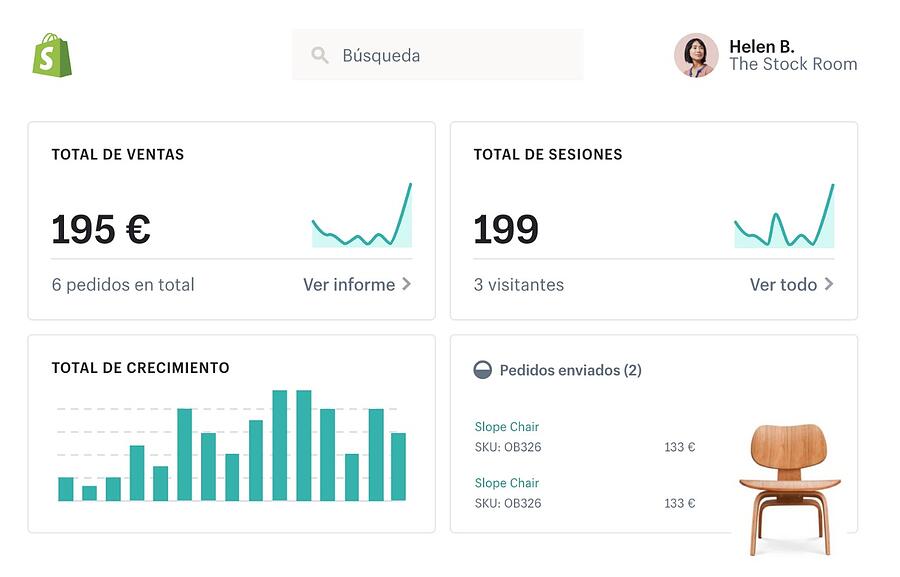 What is the advantage of SEO in Shopify stores?
That your store is positioned organically, that is to say, to
appear in good positions in Google for which you do not have to pay
anything to the search engine. This form of positioning is the most natural and optimal way to keep an online store in constant growth. But this requires a Shopify expert
digital marketing agency
that knows how to implement the right organic strategies. Hold on, we are not saying that paying for ads on Google is useless:
PPC campaigns
are a fundamental part of a good marketing strategy. But what's certain is, investing only in advertising and not working on
SEO on Shopify
with an expert
SEO consultant
has its risks. It would be like building a house without a solid foundation. Therefore, it is recommended that organic and paid actions always go hand in hand.
How to set up SEO for Shopify
By now you are probably wondering what you should do to improve the SEO of your web store, right?
There are many factors to consider when setting up SEO for Shopify. The following are some of the most important.
Keywords are the words that users type into the Google search engine. It is essential to conduct keyword research to find out how and what your potential customers are searching for. Then, you must use them in specific places on your pages so that they appear in the results. If you do not do so, users will not be able to find you when they search for products that you have in your catalog. Or the other way around, your pages may appear for searches that have nothing to do with the products you offer. If this all sounds like Greek to you, don't worry. As Shopify Partners
SEO experts
we take care of finding the keywords your potential customers are looking for.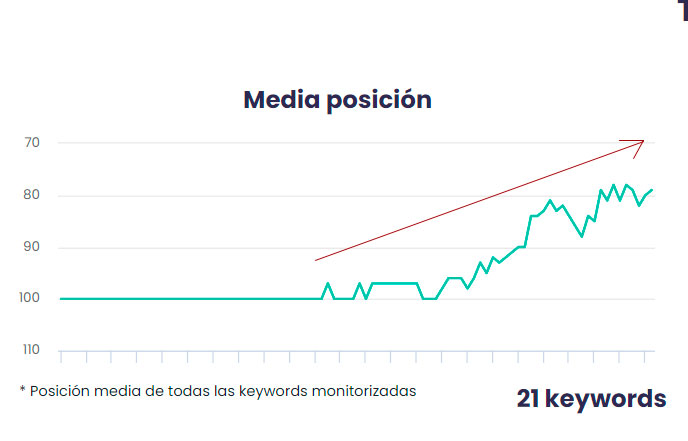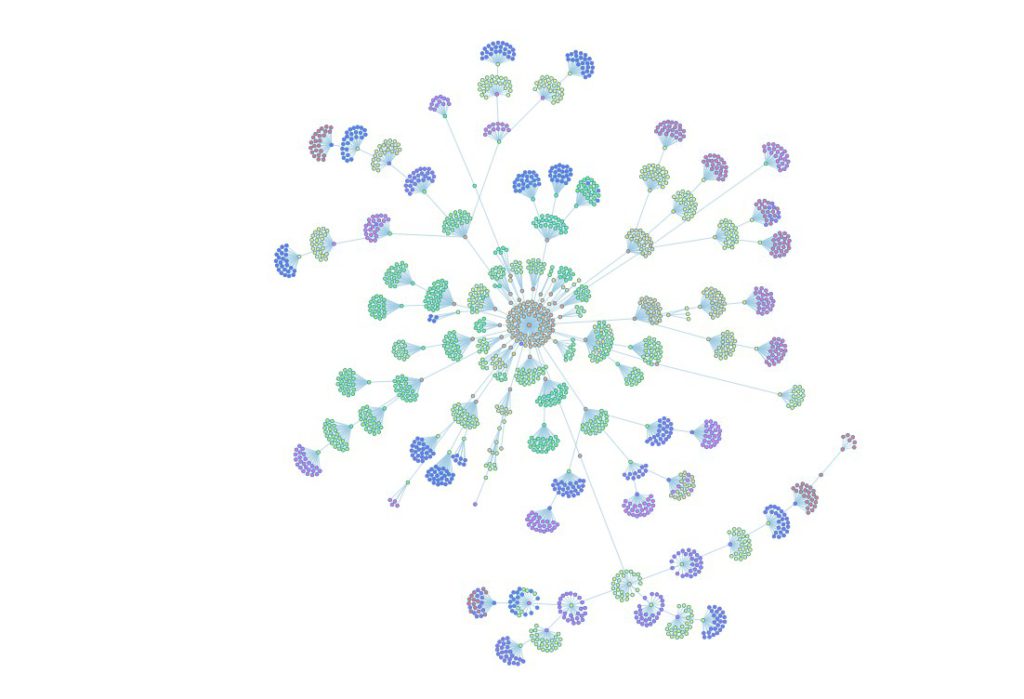 Shopify Collections and SEO
What about Shopify collections? Okay, let's talk a bit about on-page SEO and web architecture.
Maybe you are used to using other CMS where you have to work with pages and articles of your blog. But now you've opened your online store on Shopify and realized that the architecture is based on products and collections.
You start creating products, collections, more products, filters, automatic filters, more collections, more products… But what about the famous "sitemap"?
Before you know it, you have a tangle of URLs and pages. If we are talking about an ecommerce with a lot of items, everything is even more complicated.
At Maktagg we put order to the internal architecture of your website. We dust it off, polish it up and make it ready for Google bots to go through your URLs while minimizing the crawl budget.
As Shopify Partners, our job is to spot opportunities for improvement to help you climb the rankings on Europe's most used search engine.
We also take care of technical issues that affect your Shopify SEO, such as loading speed. This way you can focus on your retail business and what you care about: selling.
Optimize tab for products
Imagine you have a great product that you know could sell, and you manage to attract visitors. But, for some reason, you don't sell. Even if you have achieved all this, if your product page is not optimized, you will have trouble selling it.
Let's talk about some of the basics of product optimization.
Photos to sell products
If you are a photographer or know one, you will know how to take pictures of your products. But, if not, don't worry.
Because at Maktagg we have a professional product photography and design team that can help you make your products visually appealing.
SEO for product images
It is also possible that your supplier or manufacturer will provide you with product photos. But… Did you know that it is also necessary to optimize images for SEO in order to rank better?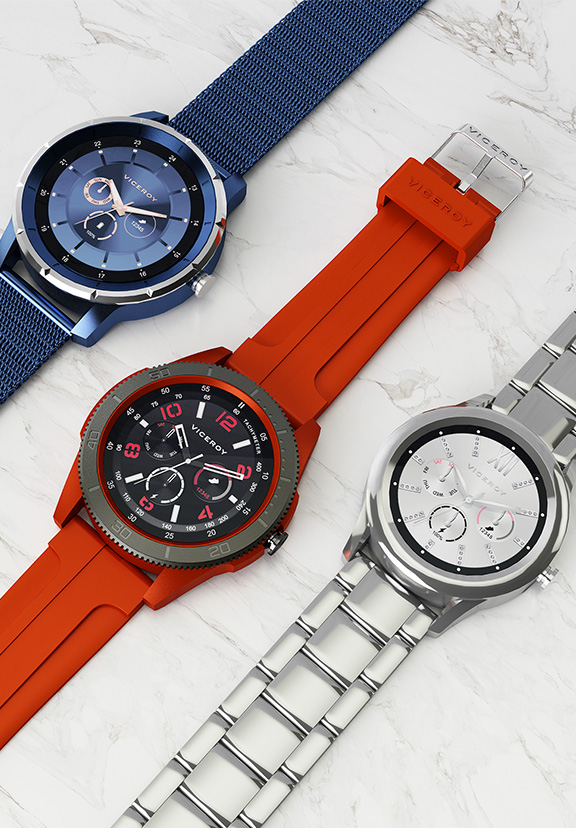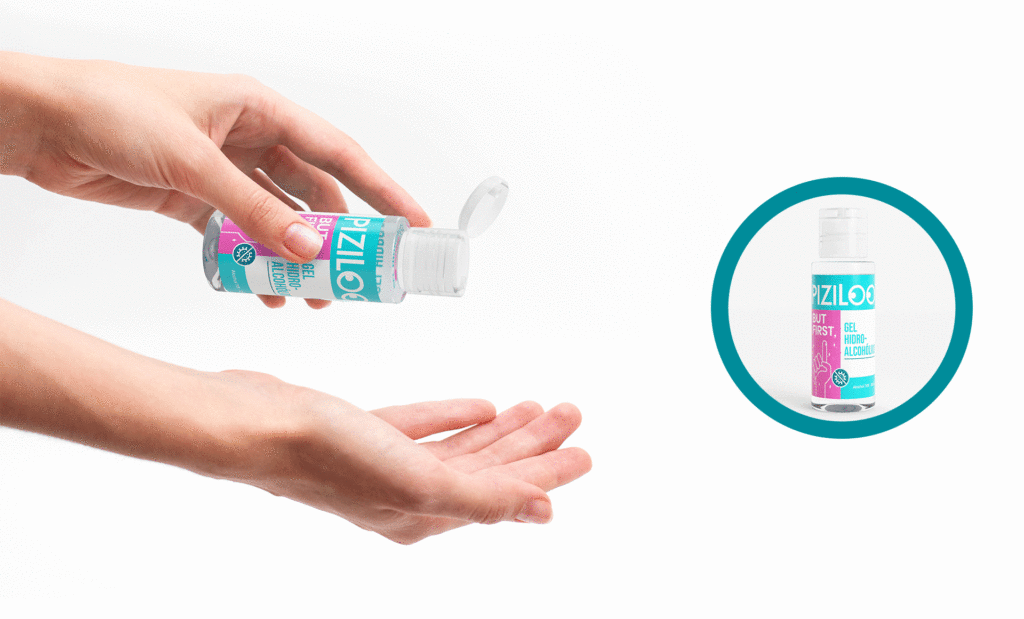 Graphic design of the catalog
Even if you have images from the supplier, if your competitors are using the same images as you, you run the risk of not being indexed by search engines for not offering different or valuable content to users.
At Maktagg we can help you come up with an attractive graphic design that will make your catalog stand out from your competition.
We will optimize everything you need and give you some tips and tricks to make your catalog development go smoothly, whether you have your own product or you are a Dropshipper with Shopify.
Blog and content marketing
We cannot overlook one of the most basic things in SEO.
Shopify is the perfect tool to create online stores quickly and easily. But many make the mistake of creating their ecommerce and forget about blogging or other marketing tools. We can help you with:
Shopify blog
Many people think that WordPress is the ideal CMS for SEO, and they don't take into account that there is a huge potential in Shopify blogging if you sell products online. We'll tell you that with Shopify's blog:
You don't have to worry about updates, plugins and other time-consuming technical issues. It already has built-in sections to boost your blog's SEO (such as meta title, meta descriptions, and friendly URLS), without you having to install plugins.
At Maktagg we have managed to increase the sales of some of our clients by 70% with the blog alone. How? Thanks to a content strategy that has boosted organic positioning (and with it sales).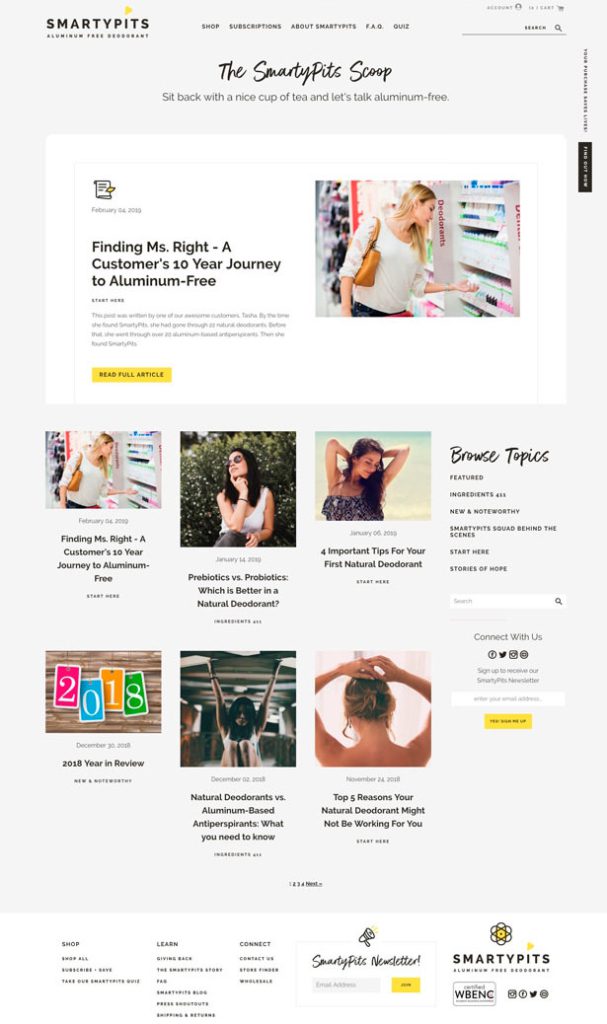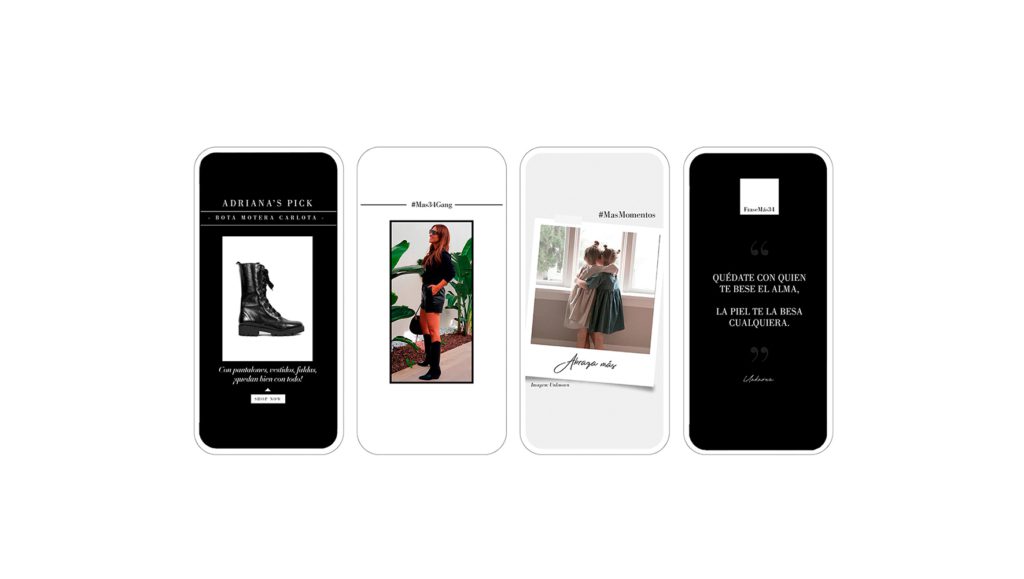 Abandoned Shopify carts
If you already have your online store with Shopify you may have experienced the frustration of getting lots of visitors, few sales and loooots of abandoned carts. What to do in these cases?
Getting those sales through Shopify Email Marketing
To recover abandoned carts, that is, to finally get those sales, email marketing is a good idea.
It consists on sending newsletters to those customers who have abandoned their shopping cart to encourage them to complete their purchase (yes, at Maktagg we do that too).
Is Mailchimp the best email marketing platform?
Our experience as Shopify Partners tells us that the best email marketing tool is… the one that meets everyone's needs.
These needs are the number of subscribers, the number of emails to send, the depth of segmentation and, of course, budget constraints.
There are many options on the market to choose from. You only need to search a little bit to find the best email marketing tool for your business.
How can I create a newsletter that generates sales?
When it comes to digital marketing, not much is written. There are so many factors that come into play that what works for one business does not work for another.
But we can tell you that, many times, it's about reaching the right user at the right time with the right content.
Was it too much information? Here we summarize it for you:
A Shopify Partner to create your online store from scratch: we develop it, design it, photograph the products… Ready to open it to the public.
A Shopify Partner to help you with your store's SEO: we position it above your competitors without having to invest in ads. Do you remember the formula from the beginning?
A Shopify Partner to advise you at all times: implementing new features, design changes, uploading more products. Anything.
An online store managed by a Shopify Partner to… sell 24 hours a day!
Trust your online store to a Shopify Partner in Barcelona and worry only about your retail business.
Now is the time to say "I do".